Scan Design Foundation: Genesis and the Early Years
Feb 01, 2021
About Mark Schleck: Mark served as President of the Foundation and a member of the Board of Directors since its formation in 2002 until May, 2020. He continues to serve as the honorary Danish Consul for Washington State and is an attorney in private practice in Seattle.

Scan Design Foundation (officially the Scan Design by Inger and Jens Bruun Foundation) was born and came into existence in the spring of 2002. But, in reality, the genesis of the organization developed over many years. That is because the Foundation was the brainchild of Jens Bruun and it is because of his work of many years and his love of his native Denmark that this organization came to be.
I intend in future writings to provide a more detailed background of my experiences with Jens, but the short version is this - I first met Jens in 1986 when I worked with him on a project involving one of his business entities. From then on until his passing in April 2002, I worked with him on various other projects and, lastly, on his final project - his Will, which contained the directions to establish the Scan Design Foundation. Unfortunately, Jens passed away in Denmark at a hospital in Aalborg shortly after we had finalized his estate plan. But his passing opened a new chapter in the legacy of Jens and Inger Bruun - one that lives on in the Scan Design Foundation.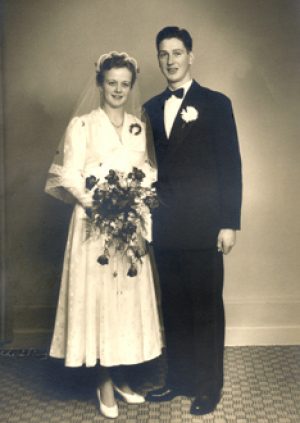 Let me start with a brief history of these two amazing people, Jens and Inger Bruun. Jens grew up on a farm in Jutland. He and Inger married in Denmark and emigrated first to Canada and then to the Seattle area in the early 1960s. Jens had little formal education but a great understanding of human nature and a strong drive to succeed. His and Inger's beginnings in the US were humble, but by all accounts rich and joyful. They were active members of the Danish community here in Washington. With the help of his fellow Dane and good friend, Tage Kristensen, Jens got a start in the retail furniture business, and things took off from there -ultimately growing his business from minimalist beginnings to a three state, eight store, retail furniture operation. At one point, Scan Design Furniture, Inc., had retail stores in Oregon, Washington and Hawaii. Just prior to his passing, Jens opened his last store, and first one outside the US, in Aalborg. Inger, who I never did get the opportunity to meet, passed away in 1987, so I cannot say much about her from personal experience. However, from what I have gleaned from others, she and Jens had a strong and loving partnership.

I think Jens had an idea and vision for what he wanted the Scan Design Foundation to be and do. However, I felt like we did not have enough time at the end to fully develop and focus his goals. What he wrote in his Will about the Foundation's mission was this:
The purposes of the Scan Design by Inge and Jens Bruun Foundation are to:
foster and support Danish-American relations, including strengthening the friendship between the two countries, which support could include providing assistance to the Rebild Foundation and Danmarks Posten; and
to provide financial support for pain research.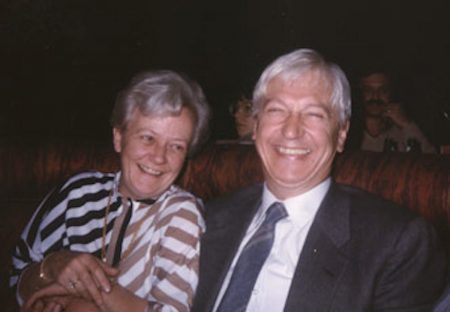 As I say, Jens and I did not have enough time before he passed to flesh out and provide more context for what he had in mind beyond these broad outlines. That left a lot of space between what was stated as the Foundation mission, and the best way to carry out that mission. We did not have the benefit of any organizational history, since we were starting from scratch, which left it up to those of us building the Foundation to chart the way forward.
Next, I want to outline the broad parameters under which we decided as an organization to operate in order to best carry out the mission to "foster and support Danish-American relations, including strengthening the friendship between the two countries".

What does it really mean to foster Danish American relations? You might get a surprising variety of answers if you asked Danes and/or Americans. I believe Denmark has a relatively high profile in the United States now (for which I think the Foundation can take some credit). But in 2002, when we started, few people in the US not of Danish heritage knew very much about Denmark at all. We at the Foundation set out to change that.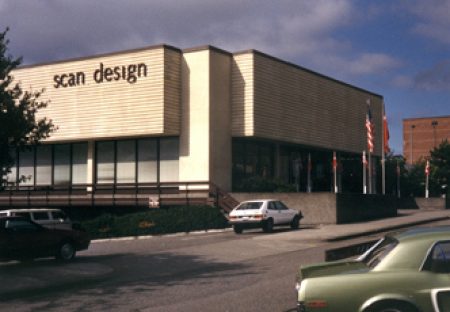 As an organization, we decided that a major part of Jens' motivation in setting up the Foundation was to raise the profile and knowledge of Denmark in the US. Jens was certainly proud of Denmark and his heritage, and he understood that knowledge and appreciation of Denmark was not extensive among the general US population. Even in 2002, provincialism was abundant here in the US. Jens knew that and he wanted people to know more about the country of Denmark and what a unique and amazing place it was.
As we worked to determine the best way to carry out the mission of the Foundation, we developed the following guiding principles - our goals to focus our grant making:
Build Strong Connections between the US and Denmark, establishing numerous and deep connections (quantity and quality).
Introduce Knowledge of how Denmark had addressed issues we faced in the US, particularly where Denmark had utilized different methods, and additionally focus on areas where Denmark had an expertise or an acknowledged international "brand".
Target Our Efforts in the areas of Education, Arts, Civic, Cultural and Technical
Of course, from inception to the current day, Scan Design Foundation has continued to evolve. Within this framework though, the Foundation has built strong programs and, I believe, honored the legacy of Jens Bruun in ways that would make him proud. The beneficiaries of this work have been the numerous partners, grant recipients, and program participants all helping the Foundation to carry out what Jens Bruun had envisioned. I'll be sharing more about my experiences working with these various partners and the plethora of impressive programs at a later date.
Visit our website to find out more about Scan Design Foundation and our commitment to fostering Danish-American relations.