Scan Design Foundation and the University of Washington: Retrospective
Dec 03, 2021
A history of our decades-long partnership with the University of Washington
Inspired by the legacy of Danes Inger and Jens Bruun, the Scan Design Foundation programs at the University of Washington build and encourage the relationship between the US and Denmark. As the founders of Scan Design Furniture Inc., Inger and Jens brought Danish interns to Seattle to work in the furniture store and live in their home. Working closely with New York based American-Scandinavian Foundation to identify interns and secure visas, they developed a long-standing and highly effective relationship. Between 1971-2001 they brought 147 Danish trainees to Seattle, and the Foundation continues their legacy by supporting a wide variety of student exchange programs between the two countries.

The Scan Design Foundation (SDF) was recently awarded UW Presidential Laureate status for their generosity over the years totaling more than $10M and encompassing programs within the College of Built Environments, the College of the Environment, the College of Arts & Sciences, and UW Medicine. Since 2005 the foundation has supported fellowships, internships, numerous faculty-led summer programs, and studios for students across UW, along with an exchange program to study at Danish universities. Most recently, Scan Design Foundation has created a new fund to support undergraduate research in the field of pain management and anesthesiology.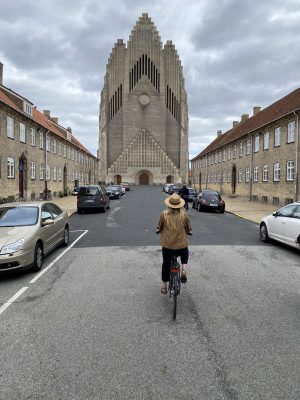 Our long-standing partnership with the University of Washington has had a significant impact on the students who participated across all the programs we support. We continually receive feedback that being exposed to Danish culture can be a transformational experience for them, and often is the kick-starter for a fruitful career path. I know this would make Jens & Inger very happy. We are also very grateful for the strong leadership of the campus-wide faculty & staff at the UW.

Robert Thompson - Founding Board member and Board Chair, Scan Design Foundation

SDF Fellowship Program
Overseen by Nancy Rottle, UW Professor of Landscape Architecture and the current holder of the Scan Design Foundation Endowed Chair, students may apply for funding to support their study for a full term on an exchange between the UW and various institutions of higher learning in Denmark. The Scan Design Foundation generously subsidizes their tuition, travel, and living expenses. The Foundation also sponsors and hosts programs for the UW Fellows who are in Denmark, and for the Danish Fellows in Seattle, to promote cultural understanding through offering group activities such as meals, cooking, holiday gatherings, concerts and performances, and outdoor excursions.
A Growing Partnership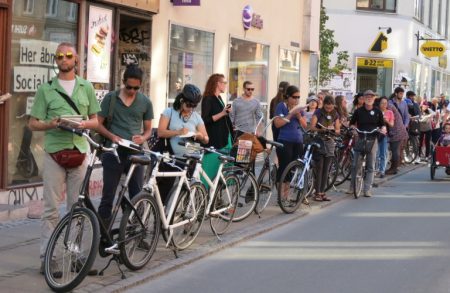 In addition to the fellowship program open to all UW students, SDF also sponsors programs designed specifically for students in the Built Environment disciplines. The Scan Design Foundation Interdisciplinary Study Tour and Master Studio that Rottle has led since 2008 begins each year at Gehl Architects in Copenhagen, where students learn the fundamentals of what makes good cities. Jan Gehl, Hon. FAIA, is a Danish architect, professor and urban design consultant whose career and firm has focused on improving the quality of urban life by re-orienting city design towards the pedestrian and cyclist.
Rottle notes, "The firm takes the years of [Gehl's] research and writing and applies its principles in response to current situations, in Denmark, the US, and cities across the world. The study tour is a wonderful way for our students to acquire that foundation – they see how the approach is manifest in Denmark and other cities, and then bring that lens back to the local projects we undertake in the design studio." Traveling primarily by bicycle, students hear from practitioners from leading firms that focus on planning and design for public space, bicycle urbanism, neighborhood lifting, and climate adaptation. An accomplished professional from Gehl Architects or the offshoot firm of Schulze + Grassov engages with studio participants during the ensuring academic term, reinforcing principles of good use of public space which Denmark and the firms' work exemplify.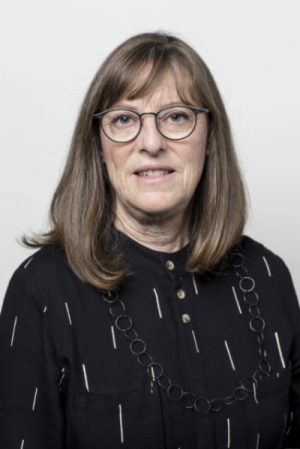 One of my favorite benefits of these programs are the opportunities for students to learn about successes in Denmark – within its design culture, and egalitarian context – to consider what we can learn from a culture where people are notably happy, and appreciate innovative design aspects of the built environment. The Study Tour + Studio is an introduction to Danish culture and an opportunity to apply what students have learned to the Seattle context. When students are able to stay for an extended time through the Fellowships and Internships, their experience of Danish culture, governance and design processes becomes part of their practice, their friendships, a touchstone. It's enriching, life-framing.

Nancy Rottle - Scan Design Foundation Endowed Chair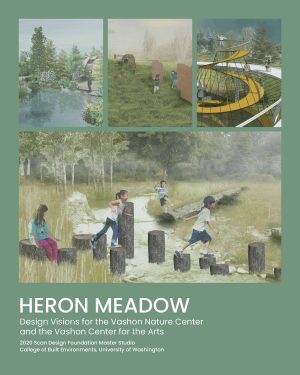 Rottle also oversees the Scan Design Foundation Urban Design / Landscape Architecture Internship. Begun in 2008 with the UW Green Futures Lab, which Rottle directs, the Internship program has resulted in a number of excellent design guides that are printed, distributed and published on the Green Futures Lab website. The interns begin their research project in Seattle before joining either Gehl Architects or Schulze + Grassov in Copenhagen, where they continue to develop their topical design guide while also working on the firms' projects. Titles such Seattle's Neighborhood Greenways, Adaptive Streets, Activating Alleys, Porous Public Space, Heron Meadow, and Equitable Public Space have been produced and distributed for use by design students, professionals and citizens, with several winning prestigious awards.

The office culture at Schulze+Grassov (S+G) was distinctly Danish – a clean and modern office aesthetic occupied by a team of innovative and accessible professionals. The projects I worked on during my time at S+G expanded my understanding of public works and gave me experience working on high-profile international projects in Copenhagen, Berlin and London…The work itself, and the interactions and work flows between colleagues, was immensely instructive and highly relevant to my career focus as a landscape architecture student.

Hailey Mackay - MLA 2016 Washington Department of Transportation
Visiting Professorship and Intern Exchange Programs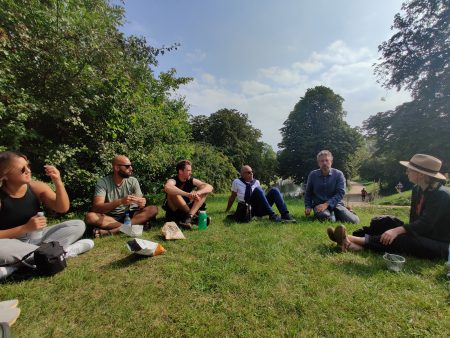 In 2011, SDF established the Scan Design Foundation Distinguished Visiting Professor Studio program led by Associate Professor of Architecture Peter Cohan. Each year the program invites a prominent Danish architect to co-teach an advanced graduate level architecture studio during autumn quarter. The studio's content changes each year depending upon the interests of that year's visiting professor, however, the structure remains the same. The studio typically begins with a two-week trip to Copenhagen that consists of building tours, architecture office visits and sessions at the visiting professor's architecture office, where work on the studio project usually begins.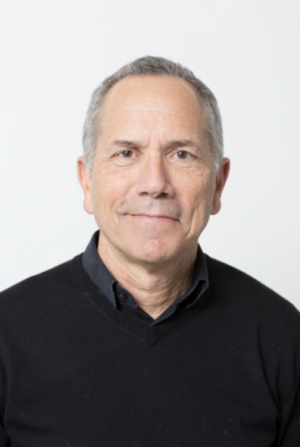 After students return to Seattle, work on the project continues, punctuated by two intensive week-long visits by the SDF Visiting Professor, during which time they also deliver a public lecture. Past visiting professors have included Lene Tranberg of Lundgaard & Tranberg Architects, Dorte Mandrup ofDorte Mandrup A/S, Dan Stubbergaard of COBE Architects, and Sinus Lynge and Tue Foged of EFFEKT Architects. During the 2020 COVID pandemic, the program hosted live lectures for class credit from leading Danish design firms. This was a proactive way to help bring Danish design to students during remote instruction and travel restrictions. These exclusive lectures were made available online and shared with the larger community in Spring 2021.
In March 2015, I participated in the Scan Design study abroad program in Copenhagen with COBE Architects. The program was based on the commonality between Seattle and Copenhagen where although the summer is great, the winter season is wet and dark.
The Winter City theme runs through the project where students were asked to think critically about what the built environment can contribute to ease the harsh winter weather, shelter, protect and invite people to activate the landscape and cityscape through the intervention of architecture. Students hopped on bicycles and trains to tour through Copenhagen and neighboring cities to explore the winter public spaces that are active and attractive. This experience has been critical in the way I now look at public spaces and whether an architecture has the capacity to engage with its audiences throughout the year in all conditions.

Kejia Zhang - AIA M.Arch 2017 Architect, The Miller Hull Partnership
Cohan also administers the Scan Design Foundation Architecture Intern Exchange Program, which provides architecture graduates the opportunity to work as interns in leading Danish architecture firms. The experience of being an intern in a Danish architecture firm is entirely different from the American one. The intense involvement in exciting design competitions and close interaction with senior members of the office makes serving an internship at a Danish architecture firm a particularly rewarding and valuable experience. The program currently sponsors three six-month internships, one each at Dorte Mandrup Architects, Cobe Architects and EFFEKT Architects. Notes Cohan, "One of the great things about our interns is that they tend to be more mature than the typical ones in Denmark – they are so valued in the firms."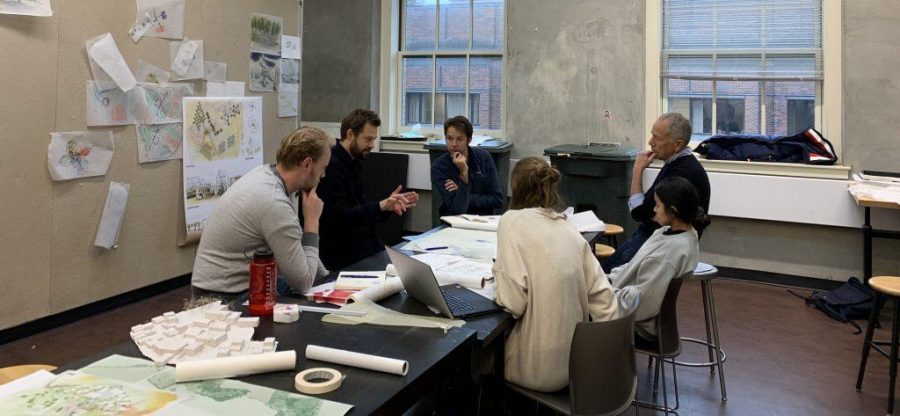 At EFFEKT, my skills as a designer improved by leaps and bounds. I had the opportunity to work on a wide variety of projects across the world and work closely with architects helping to shape contemporary architecture as we know it.
I made some close friends that I actively keep in touch with while working at the office. The design community is so strong in Denmark that architects across the globe move there for work. This meant I was working closely with designers from Italy, Spain, Poland, Russia, Sweden, Norway, and Denmark. It's no wonder the design work coming out of Denmark is so strong,
when it is a melting pot of design thinking.

Andrew Gustin - M.Arch 2018, LMN Architects
Rottle is retiring from UW this fall, and an active search is underway for the next Scan Design Foundation Endowed Chair in Built Environments. Cohan will also be handing over leadership of the Visiting Professor Studio program to Associate Professor of Architecture Rob Peña. On November 10th, 2021 there was a reception to honor Rottle and Cohan at the National Nordic Museum, sponsored by SDF, following this year's SDF Visiting Professor Lecture featuring Erik Frandsen of the Copenhagen-based firm Lundgaard & Tranberg Architects. On November 15th, 2021 Frandsen also presented a UW lecture entitled "Con-nect-ed-ness – the Danish Pavilion in the 2021 Venice Architecture Biennale" in partnership with the College of Built Environments Histories, Humanities and Futures faculty group and the #CBEChronicles ongoing lecture series.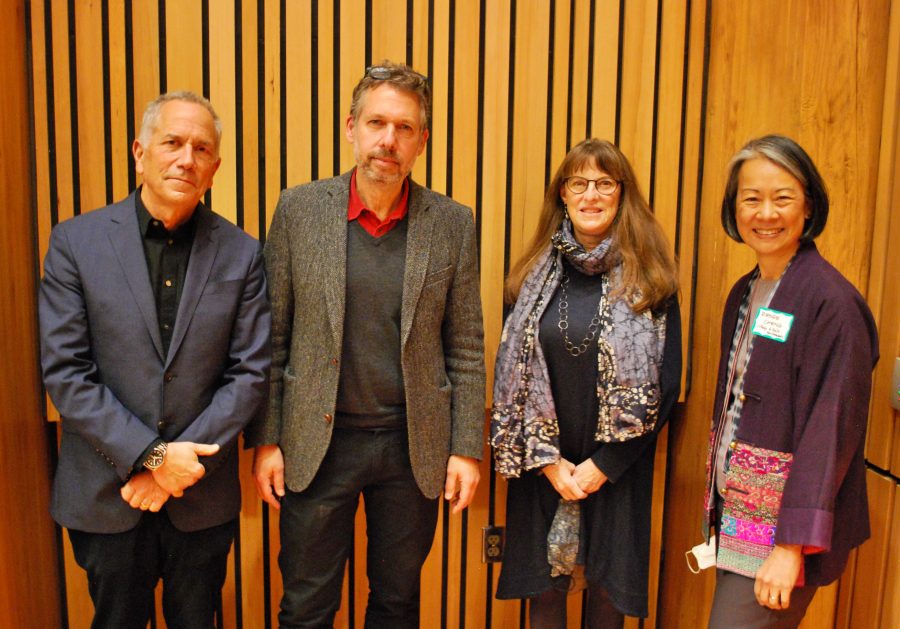 SDF's mission to create holistic, deep, and sustainable ties between Denmark and the US has inspired the creation of many opportunities for students and faculty to teach and learn from each other. CBE faculty leadership is a strong core that ensures academic excellence in all these programs and we look forward to future collaborations.

Renée Cheng- Dean, UW College of Built Environments

Learn more about Scan Design Foundation and our programs on our website.
---