UW students explore Greenland and Denmark to learn about changes in Arctic ice and climate
Feb 23, 2023
The University of Washington (UW) study abroad program, Impacts and Responses to Changes in Arctic Ice and Climate, will be offered August 19 to September 8, 2023. This interdisciplinary course supported by the Scan Design Foundation (SDF) will engage 14 undergraduates from across campus, as well as two faculty and one graduate student as co-leaders, in a program that explores how changes in ice impact the Arctic environment and people living in the Arctic, and how Arctic ice loss impacts global climate and sea level. Then, we ask: how are we responding now and what do we need to do in the future? A related course was offered in 2018 with support from SDF, as well as offered in 2008 as a pilot program.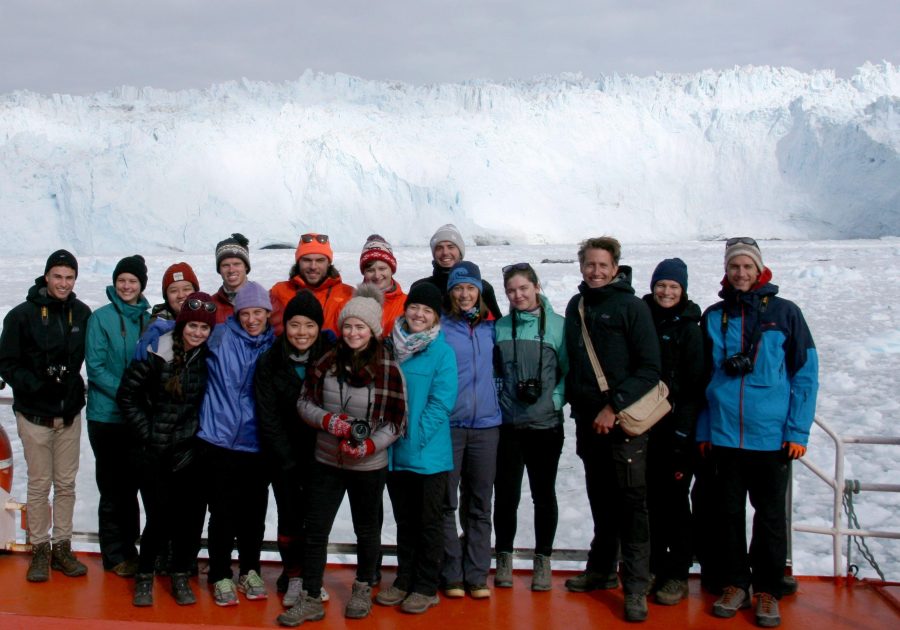 Fourteen students and 665,000 square miles of ice – the scale of the Greenland Ice Sheet is hard to imagine – this area of ice is twenty-five percent greater than the areas of Denmark, Sweden, Norway, Finland, and Iceland combined. The average thickness of the ice sheet is 1.6 miles (2.3 kilometers), with the thickest point being about 2 miles (3.2 kilometers). We know the depth from ice-penetrating radar measurements and because we have drilled for deep ice cores that start from the surface and go all the way where the ice is on bedrock. So far, the oldest discovered ice in a core is almost 130,000 years old.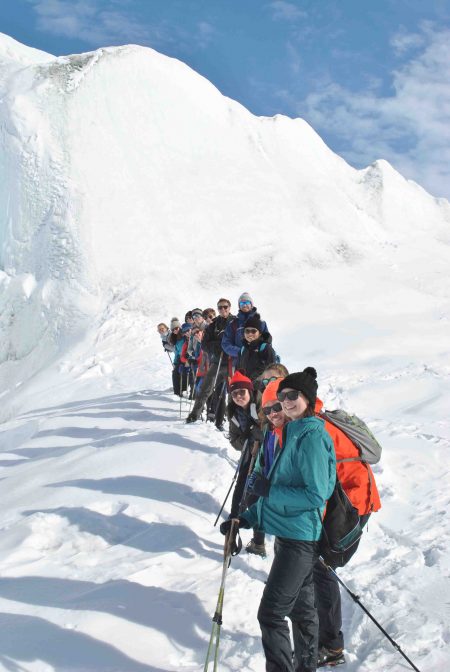 Appreciating the scale of the Greenland Ice Sheet begins when flying from Copenhagen to Kangerlussuaq, and then on flights between our destinations of Kangerlussuaq, Ilulissat, and Nuuk – all on the west coast of Greenland (Kalaallit Nunaat in the Greenlandic language Kalaallisut). We will first stay in the settlement of Kangerlussuaq, which hosts the largest commerical airport and still reflects the history as a base of US Air Force operations during and after World War II. Kangerlussuaq remains a base for American and international scientific operations in Greenland, especially for teams who work in the interior and at the summit of the ice sheet; this includes a number of Danish-led expeditions to recover deep ice cores. While our group will stay near the ice margin when we are in Kangerlussuaq, we are able to hike on the ice sheet and witness how major rivers swell with summertime glacial meltwater.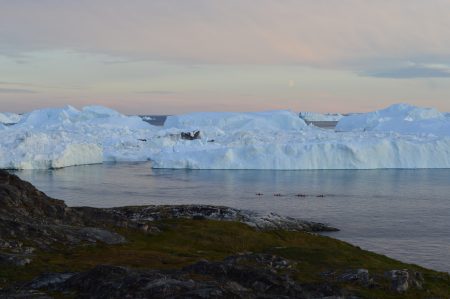 The population of Greenland is around 56,000, with approximately 20,000 people living in the capital city of Nuuk. Expanding from our perspectives of the ice environment, during our time in Nuuk we will learn from local perspectives on history, culture, governance, education, and research. In the past years, our groups have been fortunate to learn from partners that included the University of Greenland, Greenland Institute for Natural Resources, Inuit Circumpolar Council, and the National Museum; we are planning for these engagements again in 2023. All of the perspectives shared with the students are an inroad to understanding ways that our global response to environmental change in Greenland and across the Arctic is tied with cultural values, Indigenous knowledge, potential economic opportunities, and Circumpolar decision making, and that all of this – as with our scientific projections of ice loss – depends on unknown aspects of our future. The unknown is a challenge, but one that comes with opportunity because we all have a role in mitigation and adaptation in response to changes in Arctic ice and climate.
In a direct translation from Kalaallisut, "ilulissat" is the word for "icebergs". The largest ice stream in Greenland empties into the fjord near the town of Ilulissat, choking the Ilulissat icefjord with massive icebergs. Icebergs are delivered along the coast eventually get transported to the open ocean. This ice used to be on land, but gets delivered from the interior to the coast and in the past decades we have been losing more land ice to the ocean. Ice delivered to the ocean through outlet glaciers, as well as through significant surface melting, are major contributors to global sea-level change. The Ilulissat icefjord is a World Heritage Site, and during our time here we will hike along the icefjord and also travel by boat along the mouth of the fjord, bringing the scale of land-ice loss into perspective. Among activities and lectures, we will also visit the recently completed Icejord Centre, which is a space that merges nature, architecture, art, and culture, with the idea that the building is "interwoven with the extraordinary and yet fragile nature that surrounds it".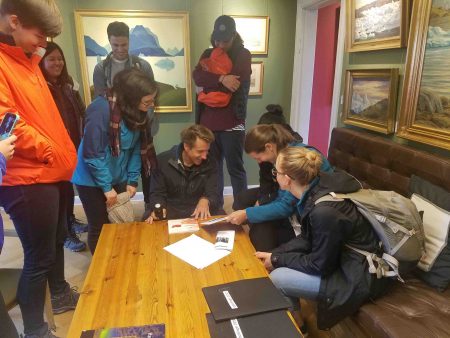 After just under two weeks in Greenland our group will return to Copenhagen. Denmark is an international leader instituting policies that promote energy efficiency and renewable energy. The Danish government has in place an energy strategy that includes a target for 100% renewable energy by 2050. Copenhagen has its own "green" ambitions, including being the world's first carbon-neutral capital city, and they have already made significant cuts to their carbon emissions. Among our planned activities we will tour the Middelgrunden offshore wind farm, and we will engage experts in discussions spanning Arctic geopolitics and measures for climate-change adaptation and mitigation.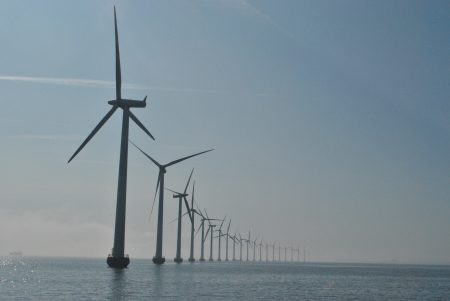 The students and instructors of this course are all living outside of the Arctic, and we are trying to understand how the Arctic natural environment is impacted by climate change and how those living in the Arctic are impacted by changes in the Arctic natural environment. In order to respond as individuals, and also as nations, we have a lot to learn. This exploration seminar is an educational step toward understanding critical issues around Arctic ice in a warming world, and where our firsthand experiences provide a unique platform for future action. After the course in 2018, students reflected on the course and one student shared that "there are no words to describe how life changing this experience was for me". Our entire group returned from Greenland and Denmark asking new questions and pursuing new ambitions, and I know that reflections on the experience and connections made during this program have continued to shape all of us. I am honored to have the chance to lead this course again in partnership with SDF. I'm counting the days until we depart!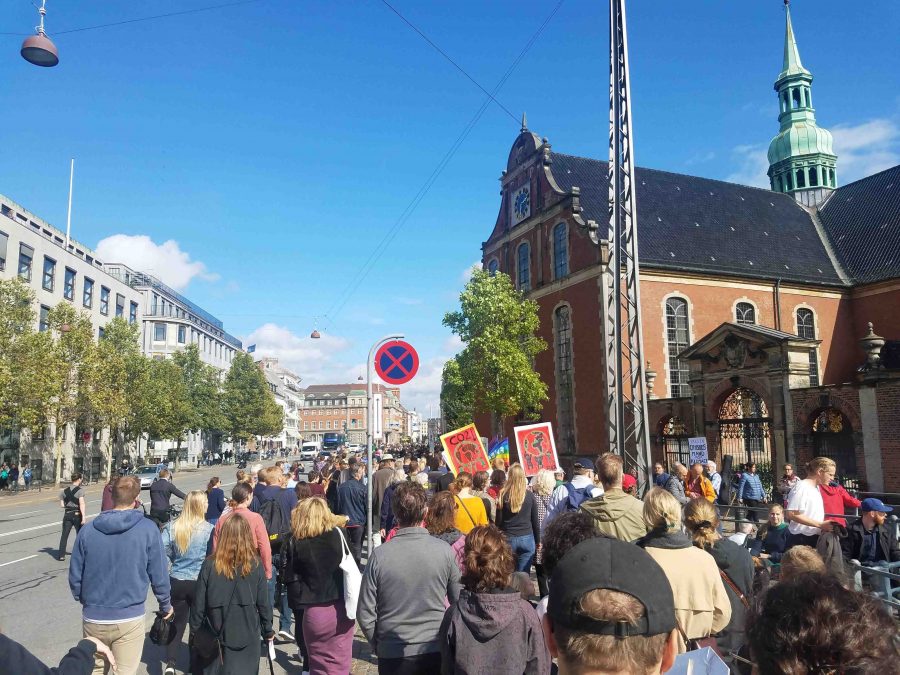 The students' experiences will be shared through blog entries that will be posted on this website starting in September 2023. You can also find reflections from the 2018 course at this location.